Amazon Hot Sales 15W 3in1 Foldable Wireless Charger
Today introduce you to a 15W 3in1 foldable wireless charger produced by Dhongtai.
This wireless charger adopts the latest Qi protocol and supports 15W fast charging with high charging efficiency. It also supports charging three devices at the same time, which can give you a convenient and fast charging experience.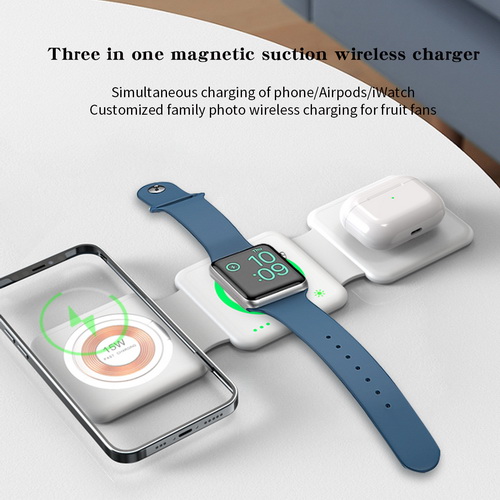 The biggest highlight of this charger is the foldable design. It can fold three chargers into a compact box, which is easy to carry. When you need to use it, just open the box and you will see three stands that can charge your phone, headphones, and smartwatch devices at the same time.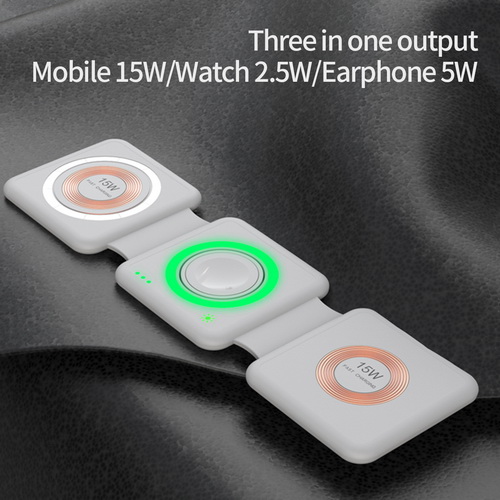 It has several advantages
1. Versatility: This 3-in-1 foldable wireless charger can charge smartphones, AirPods and Apple Watch at the same time, providing users with multiple charging options.
2. Flexible and portable: This wireless charger is foldable, compact, and lightweight, making it easy to carry and store. This makes it ideal for travel and everyday use.
3. Fast charging: This wireless charger has a 15W fast wireless charging function, which can quickly provide charging for a variety of devices and shorten charging time.
4. Safety: This wireless charger uses advanced charging technology and built-in protection circuitry to ensure a safe charging experience for users. It avoids problems such as overcharging and overheating.
5. Beautiful design: This wireless charger has a simple and beautiful design. It is suitable for a variety of indoor and outdoor environments and is a stylish and practical choice.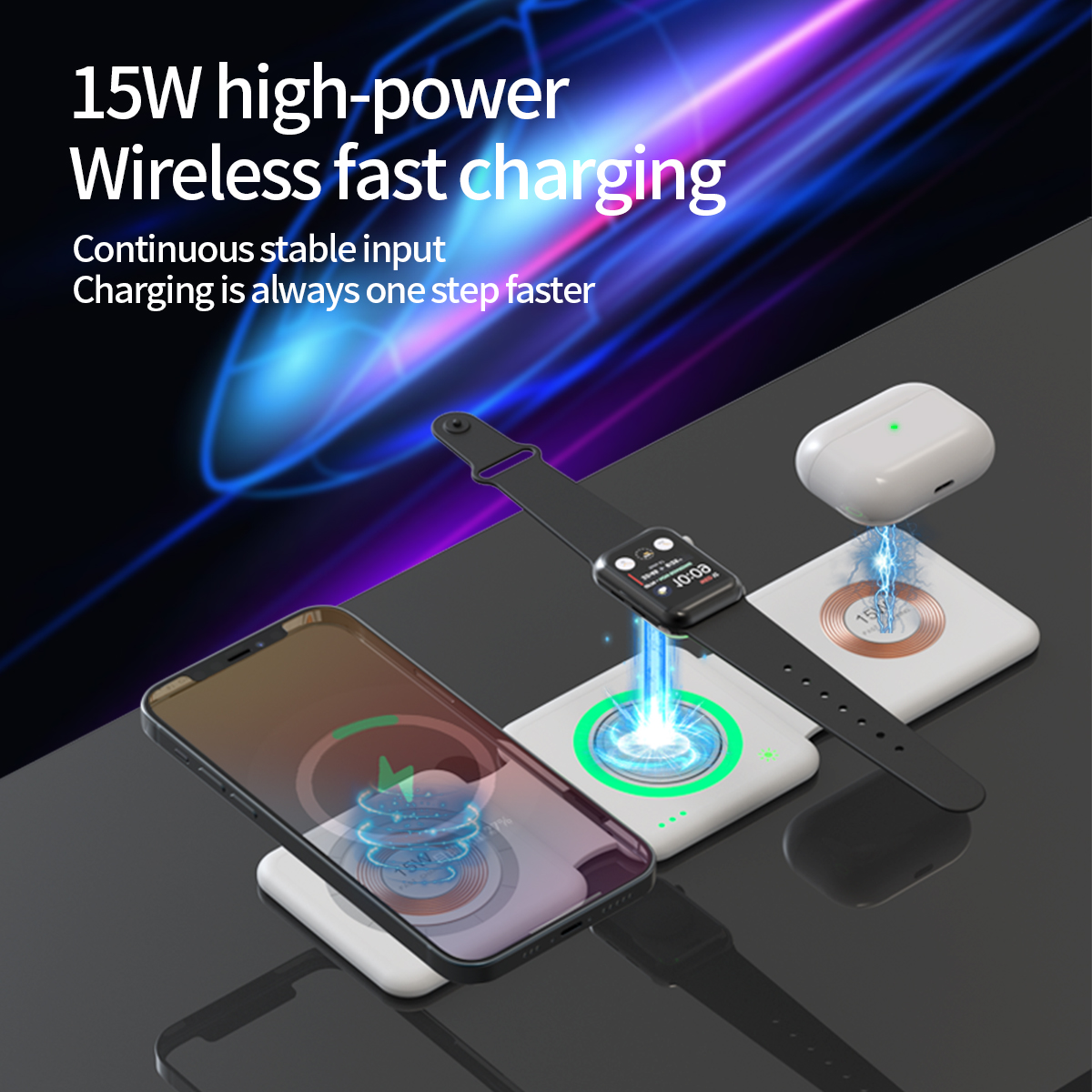 In addition, the 15W 3in1 foldable wireless charger also supports intelligent identification and can dynamically adjust the output power according to the needs of the device, ensuring safe, stable, and efficient charging.
In short, the 15W 3in1 foldable wireless charger from Dhongtai is a very practical, portable, safe, and reliable charger. If you often need to charge multiple devices, then this charger will make you very satisfied.